Tax Power of Attorney Alabama Form – 2848A – Adobe PDF
Version:
Adobe PDF (.pdf)
Use this Form To:
Allow a person to handle your tax filing in Alabama.
The Alabama power of attorney form 2848A is mainly for accountants and attorneys to file taxes on someone else's behalf and to their benefit. The document is only valid for that tax year. It does not need to be notarized like the other forms and needs the signature of the person filing and the principal to be complete. It is advised that the Principal review any and all filings before they are sent as any errors or wrong returns are at the exposure of the person filing and not the filer.
Sample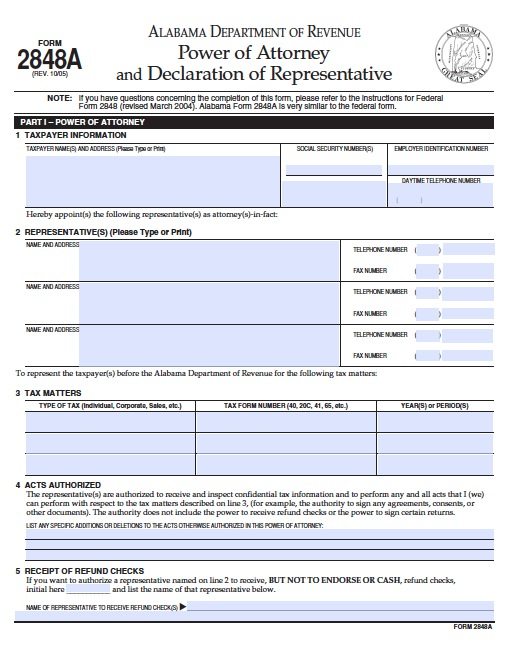 ---